January 19, 2014
Previously treated CIN3 increases mortality risk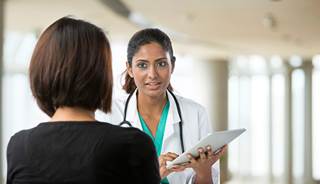 Previously treated CIN3 increases mortality risk
HealthDay News -- For women previously treated for cervical intraepithelial neoplasia grade 3 (CIN3), the risk of acquiring or dying from invasive cervical or vaginal cancer is elevated, particularly among older women, study results indicate.
Björn Strander, MD, PhD, from the University of Gothenburg in Sweden, and colleagues conducted a population-based cohort study involving 150,883 women in Sweden diagnosed with and treated for CIN3. The authors sought to examine the factors influencing long-term risks for acquiring or dying from invasive cervical or vaginal cancer. The findings were published online in BMJ.
The researchers found that the risk of dying from invasive cervical or vaginal cancer was significantly increased for women previously diagnosed with CIN3, compared with the general female population (standardized mortality ratio, 2.35).
These women had an accelerated increased risk of acquiring invasive cancer after age 60 years, with a similarly steep increase in mortality risk seen after age 70 years. Aging contributed to the increase in risk over time.
"The risk of developing and dying from cervical or vaginal cancer among women previously treated for CIN3 is strongly increased after the ages of 60 and 70 years, respectively," the researchers wrote. "Women previously treated for CIN3 should be followed up in old age."
References