November 21, 2014
Telephone reminders up cardiovascular disease medication adherence
Small but statistically significant improvements in adherence were seen among intervention participants.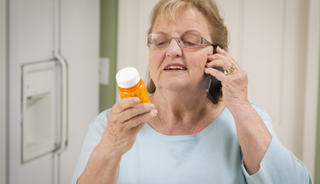 Telephone reminders increased medication adherence in CVD patients
HealthDay News -- A low-cost telephone reminder intervention can improve adherence to cardiovascular disease (CVD) medications, results of a study published in the American Journal of Managed Care indicate.
"Nonadherence to chronic CVD therapy is well-documented and contributes to increased CVD risk and morbidity," wrote William M. Vollmer, PhD, of the Kaiser Permanente Center for Health Research in Portland, Ore., and colleagues.
"Low adherence is often the broken link between new therapies and improved health outcomes, and is a target for reducing healthcare costs."
To assess whether two phone reminder interventions could improve adherence to statins, angiotensin-converting enzymes inhibitors, and angiotensin receptor blockers versus usual care, the investigators followed 21,752 adult participants.
Small but statistically significant improvements in adherence (1.6% to 3.7% across subgroups) were seen among intervention participants. Those using statins had a significantly lower lipid levels at follow-up; the greatest reductions were seen in those with poorly controlled low-density lipoprotein in cholesterol at baseline. The public health impact of these changes is unknown.
"Our results support the benefit of such programs in improving adherence and provide preliminary evidence for clinical impact," wrote the researchers.
"Future interventions that combine health information technologies-based systems, perhaps with strategies customized to patient preference and more tailored clinical support, offer a promising next step."