July 12, 2014
Violence 'accepted' in the ED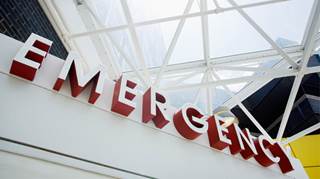 Nurses face routine violence in the ER
HealthDay News -- Violence against nurses in the emergency department is not uncommon, indicate findings of an analysis published in the Journal of Emergency Nursing.
"According to data from the Bureau of Labor Statistics, the most common source of nonfatal injuries and illnesses requiring days away from work in the health care and social assistance industry was assault on the health care worker," wrote Lisa A. Wolf, PhD, RN, of the Emergency Nurses Association in Des Plaines, Ill., and colleagues.
To assess violence against medical providers in emergency departments, the investigators studied 46 written narratives submitted via email by emergency nurses describing their experience of violence while providing care at work. Emerging themes in the narratives were identified using narrative analysis and constant comparison.
Nurses reported believing that violence was endemic to their workplace. Both limited recognition of cues indicating a high-risk person or environment and a culture of acceptance of violence were cited as barriers to mitigation.
"Violence while providing care in emergency departments is not uncommon," noted Wolf's group in the report. "There appears to be an underlying normalization of this phenomenon in both the health care and law enforcement systems which prevents effective interventions."