January 02, 2015
Weight loss strategies yield similar results in men, women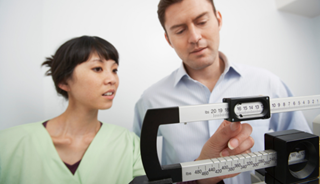 Weight loss strategies yield similar results in men, women
HealthDay News -- Current evidence does not show any difference between men and women with regard to which strategies are most effective in achieving weight loss, according to research published in Obesity Reviews.
"Effective strategies are required to reduce the prevalence of overweight and obesity; however, the effectiveness of current weight loss programs is variable. One contributing factor may be the difference in weight loss success between men and women," wrote Rebecca L. Williams, of the University of Newcastle in Callaghan, Australia, and colleagues.
To examine whether the effectiveness of weight loss interventions differs according to sex, the investigators conducted a systematic review of 49 randomized controlled trials.
Of the 11 studies directly comparing weight loss in men and women showed a significant difference according to sex. Men lost more weight than women in 10 of the studies, but women also lost a significant amount of weight.
Analysis of effect sizes showed small differences in weight loss that favored men for both diet as well as diet and exercise interventions. But, the evidence does not indicate that weight loss strategies should differ according to sex.
"There is little evidence that men and women should adopt different weight loss strategies and the differences in weight loss seen in the short term may have little significance long term," concluded the researchers.
References