August 12, 2014
What do disease-control specialists pack to fight Ebola?
CDC disease control specialist Rebecca Merrill shares what she's packing on her trip to fight Ebola in West Africa.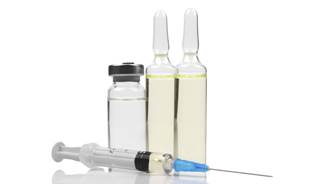 WHO: Untested Ebola treatment ethical
Rebecca Merrill, a disease control specialist with the CDC, shared the contents of her health-care kit with Time before deploying to combat the Ebola outbreak in Liberia.
Merill's worn, black pelican case revealed an array of electronic devices including a satellite phone, GPS devices, and equipment to create internet connections. Her case also contained her own personal protection equipment (PPEs), including protective clothing, boots, and her own bug hut.
"We carry [equipment] to be on the safe side, but our goal isn't actually to go out and treat patients," said Merill. "We're there to really work with the community and to help them embrace the methods that they can take on to reduce the spread of the disease."
A panel of ethicists, commissioned by the World Health Organization, gave their nod of approval to use untested Ebola treatments, but urged transparency in order to evaluate its safety and efficacy, stating " there is a moral obligation to collect and share all data generated, including from treatments provided for 'compassionate use.'"