April 04, 2016
A need for early autism screening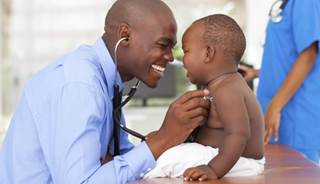 Earlier interventions lead to better outcomes in autism.
I am floored ["USPSTF finds insufficient evidence for autism screening in all children," March 2016]. As a pediatric nurse who works with children on the spectrum, I know that the earlier the intervention, the better the outcome. What this report is stating, in my humble opinion, is that we should wait for symptoms noticed by those who are not educated on what symptoms to look for. Most pediatricians take a "watchful waiting" attitude when the well-check screenings are abnormal; the longer one waits, the less effective the therapies will be. I would like to advocate for earlier diagnosis, before age 18 months. This is possible with the new technologies becoming available.—NANCY SEXTON, RN, Atlanta, Ga. (210-4)
---
These are letters from practitioners around the country who want to share their clinical problems and successes, observations and pearls with their colleagues. We invite you to participate. If you have a clinical pearl, submit it here.
---