February 03, 2016
Contaminated water and cancer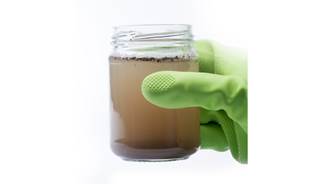 Contaminated water leads to high rates of birth defects, thyroid cancer, and spontaneous abortions.
I really liked the article, "Cervical cancer screening: why less is best" [January 2016], and the comments made in reference to the number of partners that not only the patient has had, but how many that his or her partners have had. In this neck of the woods, the Pacific Northwest, families who live near the Hanford nuclear station in Washington state have had a high incidence of birth defects, spontaneous abortions, and thyroid cancer among members who were born and grew up there, especially along the waterway, the Columbia River. Thank goodness for proactive people who decided to study and investigate and found irradiation from the water source as the offending agent.—BARB TROXEL, ANP, BC, Portland, Ore. (208-5)
---
These are letters from practitioners around the country who want to share their clinical problems and successes, observations and pearls with their colleagues. We invite you to participate. If you have a clinical pearl, submit it here.
---