April 01, 2015
Debating the pros and cons of full-practice authority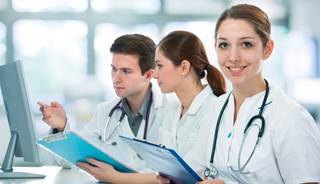 Clinicians continue to weigh in on the debate surrounding full-practice authority.
Thank you for this article [Advisor Forum, "No thanks, on full-practice authority," March 2016]. I've been a practicing PA for 32 years, and I totally agree with you. Long-term opiates are bad news, and they ruin our patients' lives. I work in spine surgery and have yet to meet even 1 patient who is better on opiates beyond about 2 to 4 weeks postoperation.—ALLYSON JOGGERST, PA, Chesterfield, Mo. (210-1)

Full-practice authority in this situation means we would potentially have greater leverage to refuse to prescribe this medication in our practices. As mentioned, with our current situation (at least in my state) NPs/PAs are expected to fall in line with their supervisor's practice, in prescribing this medication or any other whether they are comfortable with it or not.—DEBRA FOLDOE, FNP-BC, Arlington, Tex. (210-2)

I worked as a primary care PA and first call to ER as well for over 2 decades, and I have always been happy to have the physician "umbrella" regarding opioids and their prescription. For several years, my supervisor was very lenient, and I found myself caring for patients who had no motivation to stop using. The pattern of usage of the addicted patient was very different from that of the patient with chronic pain issues: the latter would vary the number of days a prescription lasted, and seasonal usage varied—far less in the summer during non-stormy times. The addicted patients invariably called the day before they were going to run out of their 45, 60, or 90 pills every month. The recent changes to the law in Texas encouraged me to undertake weaning many patients off their opioids and to use more "cocktail" combinations with a progression of several medications (including gabapentin pushed to the maximum dosage tolerated): NSAIDs, tramadol, acetaminophen, tricyclics + opioids to get the best result for patients. We, I feel, gave out too much pain medication without doing the hard work of getting patients on the least amount of medication and promoting activity that made the patients' lives useful and satisfying.—MICHELE CSER, PA-C, Pecos, Tex. (210-3)

---
These are letters from practitioners around the country who want to share their clinical problems and successes, observations and pearls with their colleagues. We invite you to participate. If you have a clinical pearl, submit it here.
---