April 07, 2016
Timing of meningococcal vaccine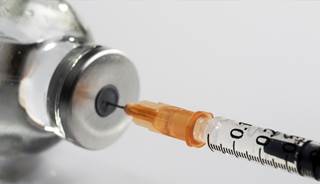 Timing of a recent administration of the meningococcal vaccination cannot be ignored.
In regards to the Clinical Challenge ["Markedly elevated serum transaminase levels," February 2016] and the interesting but unfortunate case of Annabelle, there is only a brief mention of the fact that this young woman received a meningococcal vaccine just 4 to 6 weeks prior to the onset of her symptoms and eventual decline. In an otherwise perfectly healthy 18-year-old woman with no other explanation for her condition, the timing cannot be ignored, and a correlation should be suspected. Due to timing alone, these events should have been reported to the vaccine adverse event reporting system (www.vaers.hhs.gov). An explanation of Annabelle's illness was never identified, and as the author concludes, "The precise mechanisms leading to tissue injury in the inflammatory myopathies are poorly defined in most cases."—REBECCA LORD, CRNP, Richmond, Va. (210-6)
---
These are letters from practitioners around the country who want to share their clinical problems and successes, observations and pearls with their colleagues. We invite you to participate. If you have a clinical pearl, submit it here.
---